Nespresso® compatible capsules
Boost your success with 100% Nespresso® compatible capsules
Our state-of-the-art production lines combined with our in-house expertise allows us to provide you with three different types of private label Nespresso® compatible capsules. We vigilantly track the newest developments in the market and thoughtfully choose our suppliers. We only work with the best functioning capsules available. For the best possible quality, our experts stand ready to guide you through the process of defining your product.
Aluminium coffee capsules
Aluminium is the way to go if you want the most out of your coffee. It offers the best oxygen barrier and protection of your coffee. Aluminium capsules can be fully recycled.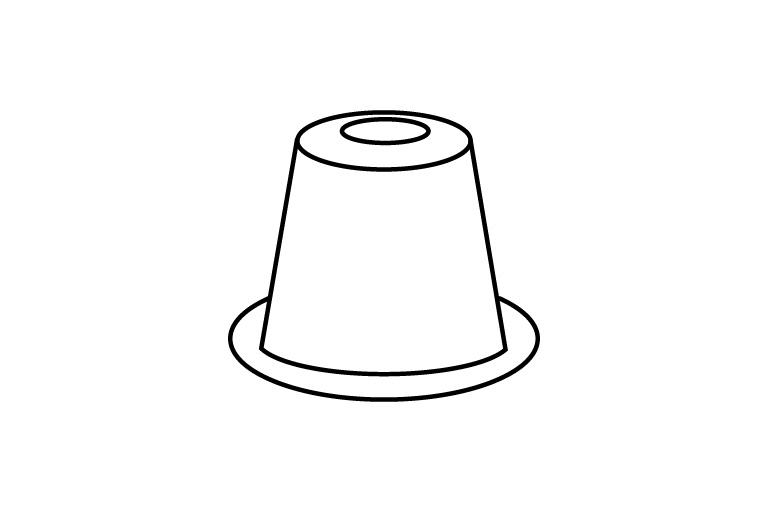 Plastic coffee capsules
These plastic capsules with an aluminium base create a tight barrier and keep your coffee fresh. They're highly compatible with different machines and offer you a great performance.
Compostable coffee capsules
These industrial compostable capsules have a high oxygen barrier. They are compostable and can be disposed of in the green waste bin.
Aluminium capsules for quality single-serve coffee
Our aluminium capsules are 100% oxygen-tight, resulting in a shelf life of at least 24 months. The capsules weigh 0,85 grams each and can be filled, with up to 5,5 grams of quality coffee. They are made out of 75% of recycled aluminium and are fully recyclable. We offer a variety of 10 colours, together with several customisation possibilities. That way, you have the freedom to create a unique brand identity for your private label Nespresso® capsules.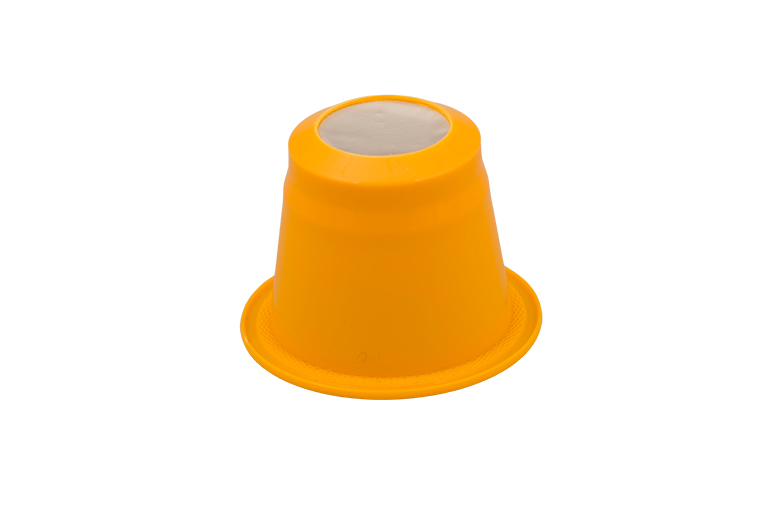 Plastic capsules with the highest compatibility
Our plastic capsules have a self-protective barrier which is 100% oxygen tight, resulting in a shelf life of at least 18 months.
We offer a standard variety of 12 colours, with multiple personalisation possibilities.
We aim to give you the tools you need to create your own unique private label coffee brand.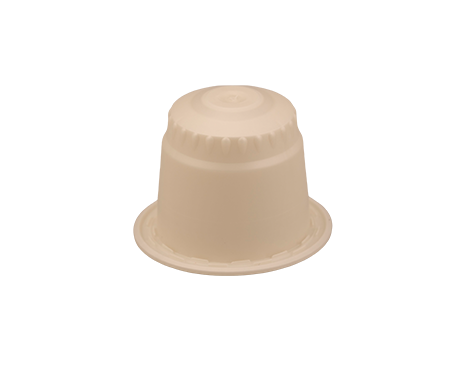 Compostable capsules for a most sustainable solution
our compostable Nespresso® compatible capsules have a self-protective barrier that is 100% oxygen tight, resulting in a shelf life of 12 months.
The most common colour for compostable capsules is white, but we offer you other colours as well.
These capsules are industrially compostable, meaning you can dispose of them in the organic waste bin*.
*Please consult and follow your local regulations regarding the recycling and disposal of capsules.
Grinding your coffee right
Capsules need a more homogeneous and exact grinding process. Different brewing methods also require different grinds of coffee, depending on espresso or lungo preparation. At Beyers Koffie, we use a 3-step cylinder grinder to make sure that every serving is correctly ground.
Personalised coffee packaging solutions
We are ready to fulfill your requirements on both packaging types and packaging sizes. All corrugated boxes at Beyers have the FSC label, and the duplex boxes which we use for packing the Nespresso™ compatible capsules are PEFC certified by default.