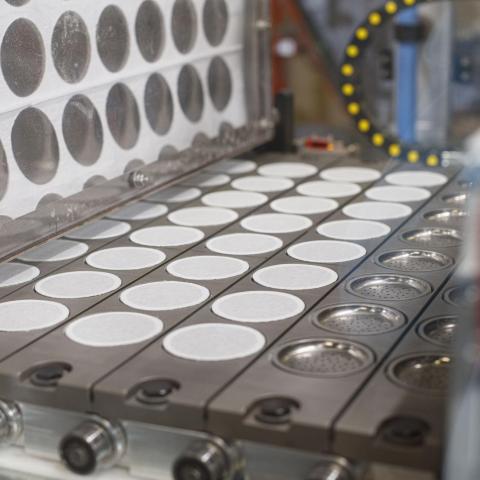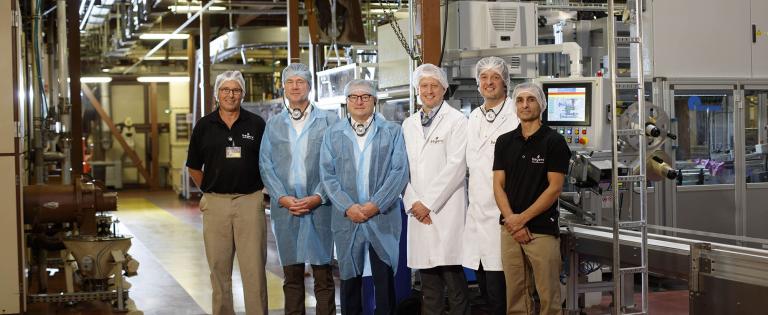 BEYERS KOFFIE MAKES ALL ITS 1.4 BILLION COFFEE PADS ECO-FRIENDLY
Beyers Koffie has launched a brand-new, state-of-the-art production line AND IS, expanding its capacity for producing coffee pads made with PLA filter paper.
At its Puurs-Sint-Amands site, Beyers Koffie is expanding its capacity for producing coffee pads made with PLA filter paper by installing a new production line. The coffee roaster is also making all of the 1.4 billion coffee pads it produces each year compostable and, therefore, more sustainable.
Last year, we at Beyers Koffie launched a new brand identity, alongside a clear ambition of 'Taking Coffee Further.' One of the ways we have been doing this is by investing heavily in recent years to grow further to become the world's leading sustainable coffee roaster for third parties.
Making sure that as much of our packaging as possible is sustainable, recyclable, and compostable is an essential part of these efforts. After producing compostable coffee capsules at home for our customer HEMA earlier this year, we are now also converting our entire production of coffee pads to compostable filter paper. This PLA filter paper is made from 100% natural materials, such as corn and/or sugar cane. You can therefore dispose of them in the 'green waste'. The coffee is just as tasty and these pads are also better for the environment!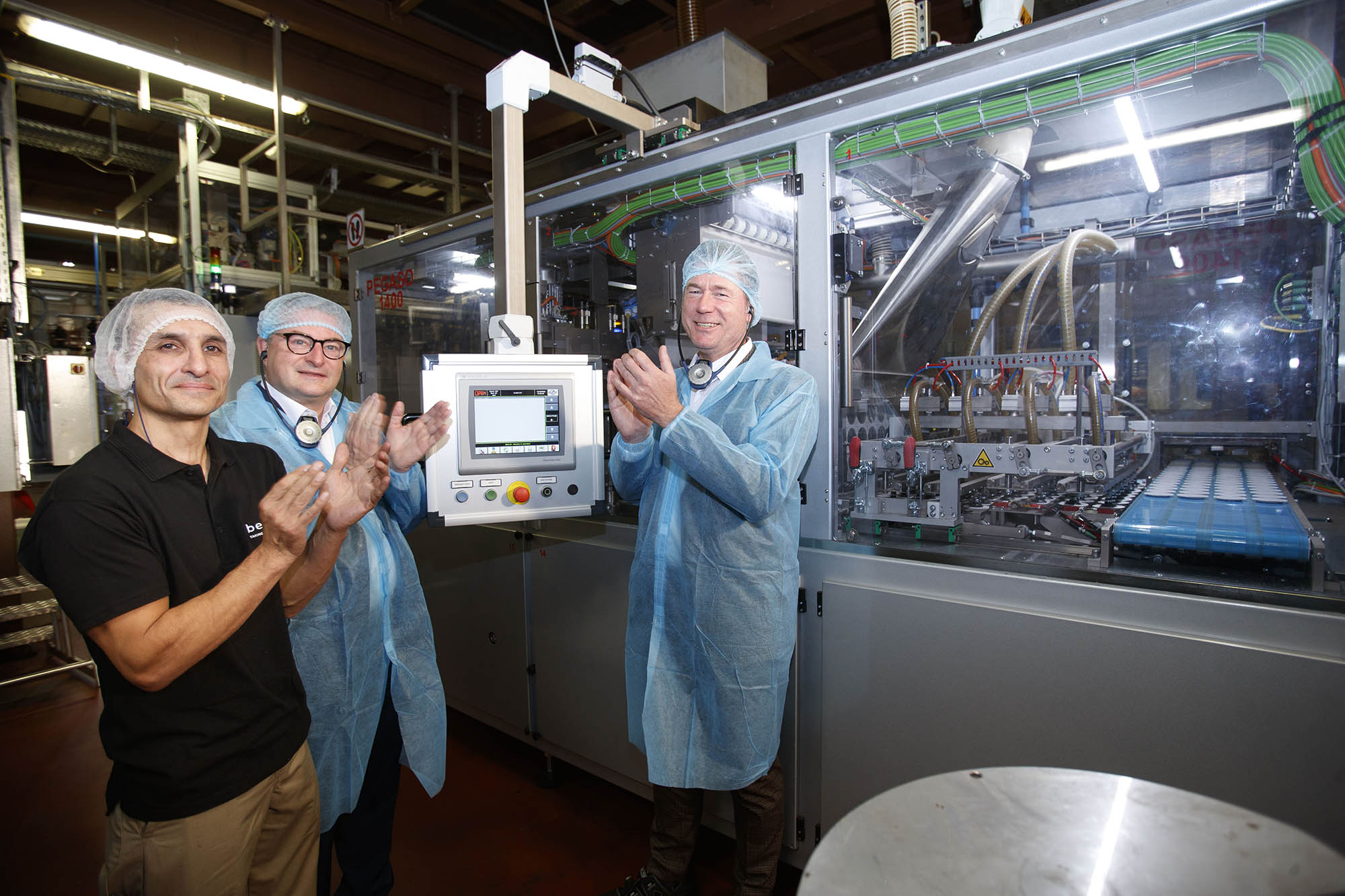 Christiano Hanssens; Koen Van den Heuvel, Mayor Puurs-Sint-Amands; Bart Buysse, CEO FEVIA starting the new production line together
 
Why is this important? Well, about half of all coffee that Beyers Koffie produces each year for our customers is packed as a pad. That means 1.4 billion coffee pads annually! To help drive this production in the right direction – especially given expected growth of PLA coffee pads – we have invested a brand-new pad production line that was officially put into production 12/10/2022. The production line has a capacity of 1,400 pads per minute, which translates into an annual production of 330 million coffee pads. The investment for this is approximately EUR 3 million.
"Beyers Koffie has been producing coffee in pads for 20 years, and was also the first roaster to offer them for private label. We now notice that more and more of our customers are choosing this environmentally friendly option of PLA filter paper. This will be our standard from now on, simply because we want to make sustainable coffee the standard. The investment in the new production line was therefore necessary in order to serve our customers even better in the future. It also confirms what Beyers Koffie has been doing since 1880 and emphasizes our plans for the coming decades: 'Taking Coffee Further' – in other words, more and better coffee."
Cory Bush - CEO Beyers Koffie
This development is just one of the steps we have taken in recent years to ensure that we are prioritizing sustainability across all of our operations. We are also:
Producing our own green electricity on our site in Puurs-Sint-Amands using high-tech energy-efficient burners with heat recovery;
Working with 100% green electricity and compensating for all CO2 emissions generated;
Using natural gas to roast coffee and heat our buildings;
Making use of our own water purification installation.
Find out more about coffee pads on this page: